Day Five: Novena to Our Lady of Good Help, Queen of Families February 5
05febAll DayDay Five: Novena to Our Lady of Good Help, Queen of Families February 5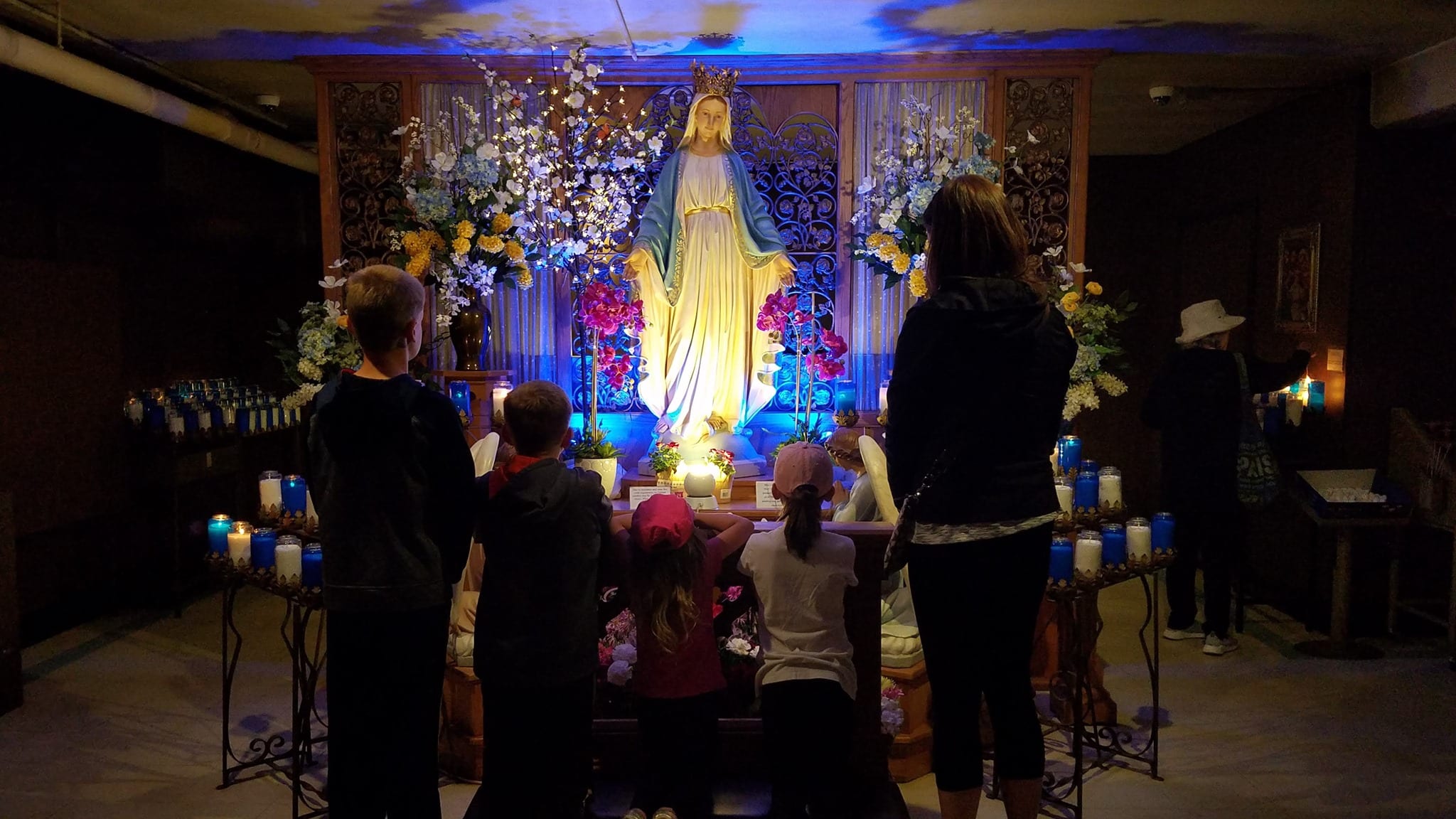 Event Details

Join us on the fifth day of the Novena to Our Lady of Good Help, Queen of Families, in praying for the Gift of Understanding.

Gift of Understanding

Scripture speaks of Elizabeth and Zechariah's litanies to the abundant fruitfulness of God. Although the aged couple was righteous in the sight of God and observed all His commands, they remained childless. While Zechariah was humbly offering incense in the Temple, the angel Gabriel announced that Elizabeth would soon bear a son named John. He would be filled with the Holy Spirit, even in his mother's womb, and prepare the way of the Lord. Because of his disbelief, Zechariah's mouth was tied until he announced his son's name.

When Mary, pregnant with Jesus, entered the house of Zechariah, Elizabeth was filled with the Holy Spirit and the gift of understanding. The child leapt in her womb and she asked, "How does this happen to me, that the mother of my Lord should come to me?" (Luke 1:43).

Elizabeth and Zechariah nurtured the forerunner of the Messiah and he grew in virtue and conviction. They prepared John for his mission as "The Baptist." They also met sorrow and loss at his beheading.

Our Struggles Today

When faced with a pregnancy at an advanced or inconvenient age, so many women are conflicted or afraid. Society tells us these pregnancies are burdens that interfere with career, self-fulfillment and a comfortable life. We may fear that we cannot provide for yet another child, and that by welcoming one more, we will jeopardize the security of our existing children. This fear prevents us from understanding the heart of our Heavenly Father and His blessings.

Intercessory Prayer

Saints Elizabeth and Zechariah, you suffered the humiliation of infertility for many years, then endured a pregnancy in old age. Obtain for us from the heart of our Heavenly Father the gift of understanding so that we might faithfully accomplish His will in our families. May we appreciate the vocations He has entrusted to us and to each of our children. Help us to joyfully receive His gifts and endure any hardships we may face in doing His will.

Prayer of the Family: The Threshold of FaithGod, our loving Father and Creator, You invite families to participate in Your unique plan for salvation by entrusting to us the lives of our children, inscribing Your Divine image in their souls. This image or "icon" illuminates our families with Your face, transfiguring our homes into domestic churches. You stand at our thresholds knocking, waiting for us to throw open our doors and invite You to enter more fully into our family life. Let us not ignore Your repeated knocking, but welcome You, embracing the graces You wish to give. May these graces enable us to pass on the gift of our Catholic Faith to our children, giving them what they need for salvation and growth in holiness. It is from the threshold of our domestic church that our families will bring glory to You and hope to the world.

Our Lady of Good Help, Queen of Heaven, implore your Son to strengthen the gift of understanding in our families in order to teach our children what they should know for salvation.