Day Four: Novena to Our Lady of Good Help, Queen of Families February 4
04febAll DayDay Four: Novena to Our Lady of Good Help, Queen of Families February 4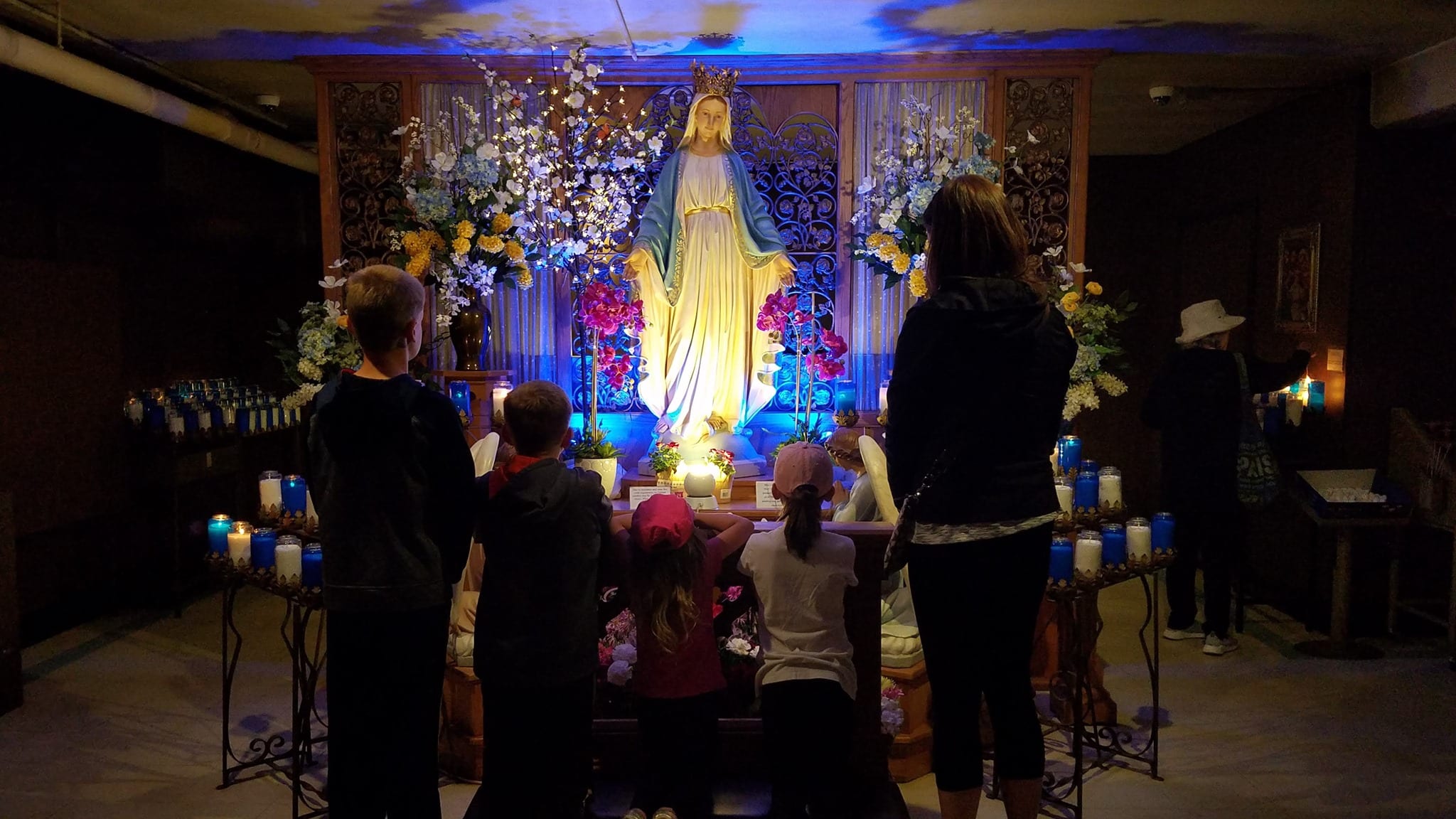 Event Details

Join us on this fourth day of the Novena to Our Lady of Good Help, Queen of Families,  in praying for the Gift of Wisdom.

Gift of Wisdom

Tradition suggests that Anne and Joachim endured many years of infertility. Intense prayer and fasting were their consolation in this desert of barrenness. At long last, Mary, chosen spouse of the Holy Spirit and mother of the Christ, was fashioned from their union. Her soul was free from the stain of sin inherited from our first parents. From the depth of their faith, Anne and Joachim instructed Mary in wisdom. Under their canopy, this daughter of Abraham, Isaac, and Jacob grew in faithfulness and virtue before God in preparation for her great Fiat.

As chosen grandparents of the long-awaited Messiah, Anne and Joachim must have marveled at their unique role in Jesus' life. Certainly from their lap familial tales and sweet praises were entrusted to the little Christ Child.

Our Struggles Today

So often we are tempted to believe that the elderly are a burden to society. Their physical afflictions and mental deterioration hinder us from seeing the unique and important role they play in our families and in our culture. In rejecting them, we are deprived of knowing our heritage. Our children are robbed not only of the consolation of their grandparents, but also of their wisdom.

Intercessory Prayer

Saints Anne and Joachim, request of your divine Grandson that He strengthen the gift of wisdom in our families. Pray that our eyes be opened to see the veiled jewels we have in the aged. Pray that we recognize the irreplaceable role grandparents have in the vitality and heritage of the domestic church. Intercede on our behalf that we might uphold the dignity of the elderly and consider it an honor to care for them until life's natural end. May this work of mercy flow spontaneously from the hearts of our children and be made manifest in their concern for the aged.

Prayer of the Family: The Threshold of FaithGod, our loving Father and Creator, You invite families to participate in Your unique plan for salvation by entrusting to us the lives of our children, inscribing Your Divine image in their souls. This image or "icon" illuminates our families with Your face, transfiguring our homes into domestic churches. You stand at our thresholds knocking, waiting for us to throw open our doors and invite You to enter more fully into our family life. Let us not ignore Your repeated knocking, but welcome You, embracing the graces You wish to give. May these graces enable us to pass on the gift of our Catholic Faith to our children, giving them what they need for salvation and growth in holiness. It is from the threshold of our domestic church that our families will bring glory to You and hope to the world.

Our Lady of Good Help, Queen of Heaven, implore your Son to strengthen the gift of wisdom in our families in order to teach our children what they should know for salvation.