Day Nine: Novena to Our Lady of Good Help, Queen of Families February 9
09febAll DayDay Nine: Novena to Our Lady of Good Help, Queen of Families February 9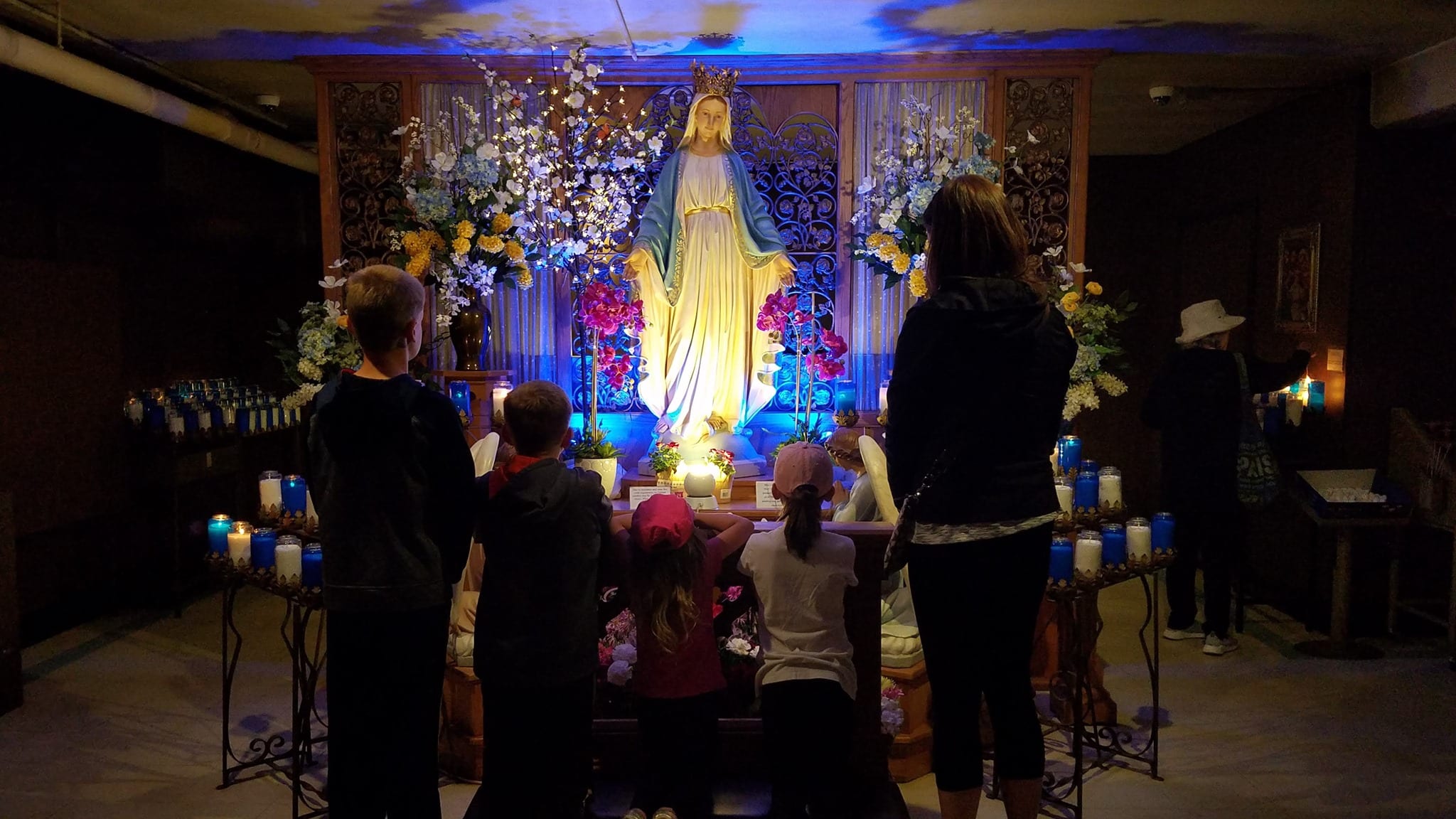 Event Details

Join us on this ninth day of the Novena to Our Lady of Good Help, Queen of Families, in praying for the Gifts of Fortitude and Fear of the Lord.

Gifts of Fortitude and Fear of the Lord

Born tenth of thirteen children, Gianna grew up in a family whose focus was unity, sanctity, and sacrifice. Her parents taught her to seek and follow God's will by participating in the sacrifice of the Mass, praying the rosary daily, consecrating herself to the Sacred Heart and continually accepting the crosses God sent. While the early death of her parents could have fractured her family, it instead strengthened their foundation of faith, making the bonds between siblings impenetrable. Gianna witnessed the mystical workings of God in the various vocations of her siblings, including religious life and the priesthood.

As an adult, Gianna felt called to serve God and others by becoming a doctor. She longed to be a medical missionary, but health issues made it impractical. She instead became a pediatrician, ministering to both the body and soul of her patients. It was at this time she met Pietro, her future spouse.

Throughout their engagement and marriage, their lives were intertwined with Christ. Shortly before their wedding, Gianna wrote to Pietro about her hopes for their life together: "With God's help and blessing we will do our best to make our new family a little Cenacle where Jesus reigns over all our affections, desires, and actions."

Despite difficult pregnancies and deliveries, Gianna experienced motherhood with an abundance of joy. She welcomed three children while continuing her profession as a doctor. During Gianna's fourth pregnancy, doctors discovered a large fibroid in her uterus that threatened the life of her unborn child. Untreated, it would pose a danger to her as well. Doctors advised an abortion. Trusting in Divine Providence and understanding the risks, she instead chose to have the fibroid removed. Gianna insisted that if a choice had to be made, they choose the life of her child over her own. While she gave birth to a healthy baby girl, Gianna's health rapidly declined and she began her own ascent to Calvary, joining her suffering to Christ's. She died of infection just seven days after delivery. In the last moments of her earthly life, she was accompanied by the prayers, love, and support of Pietro and her siblings. Together they anticipated her union with Christ and her loved ones in eternal life.

Our Struggles Today

Our culture has lost the ability to see how God can transform our lives through suffering. We no longer believe that the truths of the Catholic Faith will sustain us through this suffering. Searching for the easy way out, we choose every means possible of escaping pain. We seek to prolong pleasure and the desires of our youth, forgetting we were not made for this world but the next. With our sights no longer set on heaven, we reject the crosses God asks us to carry, robbing ourselves of graces and deeper conversion.

Intercessory Prayer

Saint Gianna, you once said we cannot love without suffering or suffer without loving. Your immense love of God and your family enabled you to make heroic sacrifices. Please pray that God grant the gift of fortitude to our families. It is only through this Divine gift that we will have the courage to accept and embrace suffering. Help us to believe the Lord who says, "my yoke is easy, and my burden is light" (Matt. 11:30). Pray that we might foster the gift of fear of the Lord in the hearts of our children. Help us to teach them to hear His gentle promptings, to walk His path of holiness and to trust in the graces He gives to persevere in sufferings, uniting us eternally with our family in heaven.

Prayer of the Family: The Threshold of Faith

God, our loving Father and Creator, You invite families to participate in Your unique plan for salvation by entrusting to us the lives of our children, inscribing Your Divine image in their souls. This image or "icon" illuminates our families with Your face, transfiguring our homes into domestic churches. You stand at our thresholds knocking, waiting for us to throw open our doors and invite You to enter more fully into our family life. Let us not ignore Your repeated knocking, but welcome You, embracing the graces You wish to give. May these graces enable us to pass on the gift of our Catholic Faith to our children, giving them what they need for salvation and growth in holiness. It is from the threshold of our domestic church that our families will bring glory to You and hope to the world.

Our Lady of Good Help, Queen of Heaven, implore your Son to strengthen the gifts of fortitude and fear of the Lord in our families in order to teach our children what they should know for salvation.