Day Six: Novena to Our Lady of Good Help, Queen of Families February 6
06febAll DayDay Six: Novena to Our Lady of Good Help, Queen of Families February 6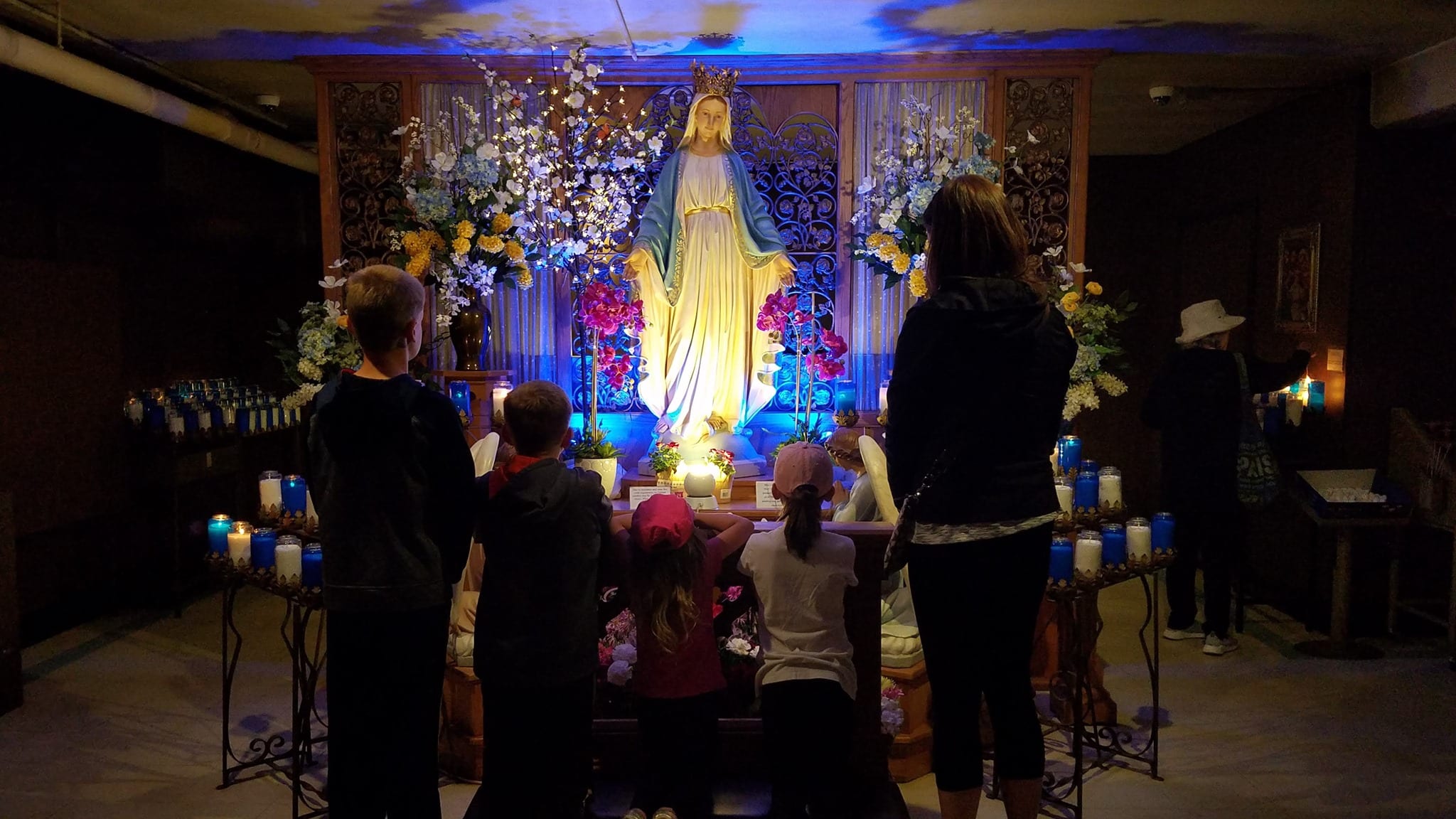 Event Details

Join us on this sixth day of the Novena to Our Lady of Good Help, Queen of Families, in praying for the Gift of Piety.

Gift of Piety

Prophets foretold that the Messiah would be born of a virgin and that He would come from the house of King David.

It was the Lord who chose Mary before her birth to be the bearer of His Son. He filled her with His grace from the moment of her conception in preparation for her role in salvation history. Choirs of angels and souls of the just awaited Mary's Fiat. In the fullness of time, the angel Gabriel came to her with his divine invitation. Mary, in her humility and love of God, replied: "Behold, I am the handmaid of the Lord, let it be done to me according to thy word" (Luke 1:38). The Holy Spirit overshadowed her, and the Word was made flesh. The new Adam, carried in the womb of the New Eve, would reverse the fall of our first parents, which implicated human flesh and soul alike.

Likewise, the Lord chose Joseph to be the foster father of His Son and protector of Mary. Scripture tells us he was a righteous man. Four times, Joseph trusted what the angel told him in a dream and promptly obeyed. His love of God overshadowed any fear or doubt he may have had in following God's plan.

Mary and Joseph cooperated fully with the divine will, understanding that the child entrusted to them was the Messiah. Their son's identity was confirmed by Elizabeth at the Visitation, by the shepherds and wise men at the Nativity, by Anna and Simeon at the Presentation, by the elders in the Temple, and by John the Baptist at the Baptism of Christ in the Jordan River.

Our Struggles Today

So many of us have forgotten our true identity as sons and daughters of God. Because we've strayed, we no longer know who God is. In our pride and desire for self-gratification, we see Him as a taskmaster or tyrant, rather than the loving Father he is. We turn away from God and search for love outside of Him. Without His guidance, we are easily deceived. We choose darkness but call it light (Is. 5:20) and perceive the deviant as ordinary. We find ourselves enslaved by addictions, harmful relationships and other situations that belie our true worth.

Intercessory Prayer

Saints Mary and Joseph, because of your great love for God, you humbly assented to the angel's appeal without regard for the cost. Your loving obedience serves as a model for all. Please pray that the gift of piety be strengthened in us. By loving God completely, we will appreciate more fully both our inheritance in the kingdom of God and the privilege of nurturing the souls in our care. May we become families of dignity and love in which our children might grow and willingly join themselves to your Son's saving mission.

Prayer of the Family: The Threshold of FaithGod, our loving Father and Creator, You invite families to participate in Your unique plan for salvation by entrusting to us the lives of our children, inscribing Your Divine image in their souls. This image or "icon" illuminates our families with Your face, transfiguring our homes into domestic churches. You stand at our thresholds knocking, waiting for us to throw open our doors and invite You to enter more fully into our family life. Let us not ignore Your repeated knocking, but welcome You, embracing the graces You wish to give. May these graces enable us to pass on the gift of our Catholic Faith to our children, giving them what they need for salvation and growth in holiness. It is from the threshold of our domestic church that our families will bring glory to You and hope to the world.

Our Lady of Good Help, Queen of Heaven, implore your Son to strengthen the gift of piety in our families in order to teach our children what they should know for salvation.